Managing school facilities and assets requires effective planning, maintenance, and utilization to provide a conducive learning environment for students and faculty. iamGIS offers comprehensive GIS, asset, and facilities management solutions specifically designed to address the unique challenges faced by educational institutions.
Our advanced technology empowers schools to streamline operations, enhance maintenance efficiency, and create optimal learning environments.
Key Benefits of using iamGIS for School Operations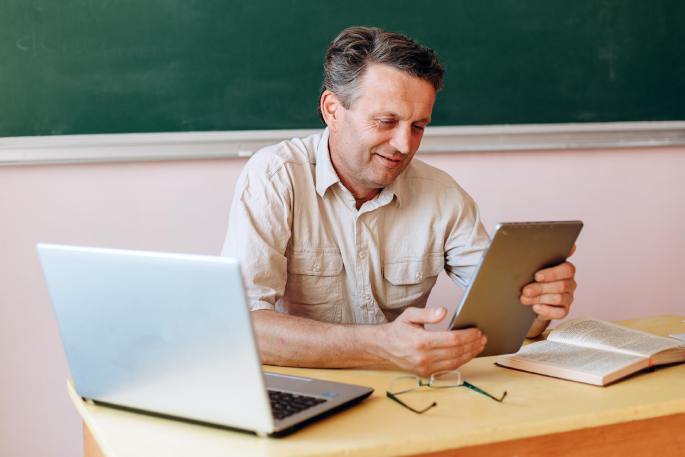 Track and manage school assets, including classrooms, equipment, and infrastructure, using our GIS and asset management capabilities. Monitor asset conditions, schedule preventive maintenance, and streamline repair processes to ensure optimal asset performance, reduce downtime, and extend asset life cycles.
Optimize space allocation and utilization within your school with our advanced space management tools. Visualize floor plans, track room occupancy, and analyze space utilization patterns to identify opportunities for improvement, optimize classroom usage, and create an efficient learning environment.
Streamline maintenance planning and work order management processes with our integrated solution. Generate, assign, and track work orders for maintenance, repairs, and renovations. Improve communication, streamline workflows, and ensure timely execution of tasks to enhance facility operations and maximize learning time.
Prioritize the safety and security of students and staff with our comprehensive solution. Utilize GIS technology to identify potential hazards, implement emergency response plans, and monitor security systems. Enhance campus safety, mitigate risks, and ensure a secure learning environment.
Simplify compliance management by staying up-to-date with regulatory requirements and safety standards. Monitor compliance, track inspections, and generate compliance reports effortlessly. Ensure the school meets necessary regulations, maintaining a safe and compliant learning environment.
Enhance school management with our 3D mapping capabilities, allowing you to create immersive walkthroughs and visualizations of the campus. Showcase facilities to prospective students, plan renovations, and optimize the use of space. 3D mapping provides an extra layer of visualization and insight to enhance school management practices.
Experience the power of iamGIS for schools.
Contact us today to learn more about how our GIS, asset, and facilities management solutions can revolutionize your school operations, optimize maintenance efficiency, and create optimal learning environments for your students and faculty.
Book a Demo